A Higher Standard for Williamson County Real Estate
Real Estate Broker, Certified Residential Specialist and Accredited Buyer's Representative
Welcome
Thanks for stopping in and checking out our website. Whether you're new to the area, a Nashville native or somewhere in between, we hope you'll bookmark this site to search the MLS, find information about local schools and communities, check daily interest rates, get suggestions on selling your home, and even capture a market snapshot of what's happening in your neighborhood. At The Milam Group, we've gathered a wide variety of useful information and resources specifically designed to help you buy or sell a home most effectively in the Williamson County and Greater Nashville area.
A Bit of An Overview
WILLIAMSON COUNTY begins just eight miles south of downtown Nashville and is made up of six sister cities that share strong common bonds but retain equally strong, unique personalities: Brentwood (37027), Franklin (37064, 37067, 37069), Nolensville (37135), Thompsons Station (37179), Spring Hill (37174) and Fairview (37062). Here you'll find farmers and superstars and professionals and families of all ages and backgrounds enjoying lunch at Merridee's Breadbasket, Martins Barbeque Joint or The Puffy Muffin. Come and discover why Williamson County is consistently ranked one of the best places to live, work and play. To learn more about Williamson County, click on Community Info.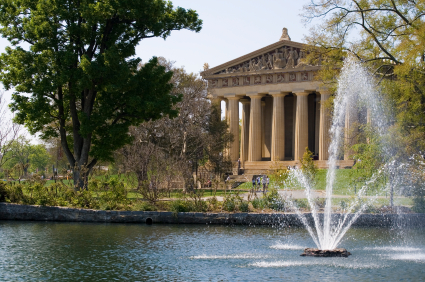 Today NASHVILLE is home to more than just world-class music. Here you'll find plenty of big city excitement, southern hospitality and small town charm combined with our own unique blend of simple sophistication, cultural diversity and homegrown goodness. But beyond this lies the true secret of it all, the most delightful and appealing feature that Nashville has to offer--its neighborhood charm. Nashville neighborhoods are as distinctive and appealing as the people who live in them. Attractive urban and historical districts surround downtown, and the south/southwest areas provide upscale communities with mature landscaping, large lots and that southern flair. It's no wonder that year after year the Greater Nashville Area and Williamson County have ranked among the very top relocation destinations in the country.

Ten Things To See and Do in Nashville
10. Wildhorse Saloon (and more along Second Ave & Broadway)
9. Opryland Hotel (now reopened & better than ever after 2010 flood)
8. Loveless Cafe (world famous biscuits)
7.Nash Trash Tours (tour the town with lots of local color--pink, primarily)
6. Ryman Auditorium (home of original Grand Ole Opry)
5. Cheekwood Botanical Gardens (also catch the Belle Meade Plantation)
4. The Parthenon in Centennial Park (then walk Vanderbilt's campus)
3. Blue Bird Cafe (great local spot to catch budding artists & songwriters)
2. Pancake Pantry in the Village (Nashville icon. Prepare to wait for breakfast.)
1. Country Music Hall of Fame followed by lunch in the Gulch.
We're huge fans of Williamson County and Nashville and always look forward to working in her many fabulous neighborhoods. So whether you're buying or selling, please feel free to contact Donnel.
Buyers
Whether you're looking for your first home or your dream home, Donnel's experience and commitment will provide you with the highest quality buyer service. When making the type of investment that buying a home requires, you deserve to have all the latest market information and the very best advice. Read more.
Sellers
The decision to sell a home is often dependent on many factors. Whatever your reasons are for selling, Donnel's proven effective marketing strategies will ensure that you get the highest possible dollar the market will bear. Her guarantee is to provide you with professional, ethical and confidential service and to keep you fully informed every step of the way. Read more.