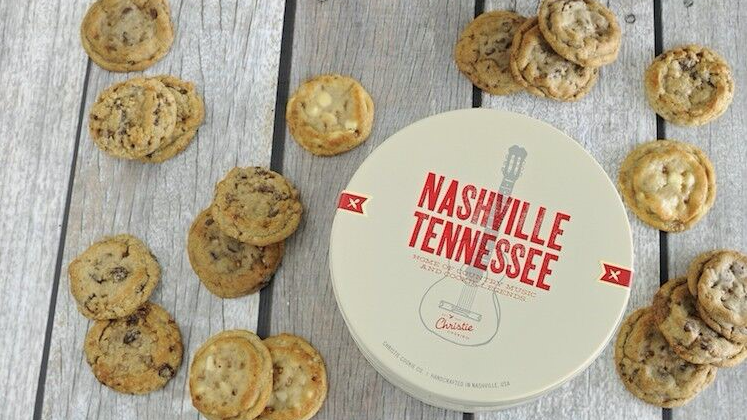 The company has announced plans to open a location in 12South, one of Nashville's trendiest neighborhoods. The bakery is taking over space at 2606 12th Ave. S., formerly home to the recently shuttered Nashville location of Los Angeles-based Sprinkles Cupcakes.
Although Christie Cookie has long been headquartered in Germantown, the bakery has only operated a retail storefront at its headquarters since 2015. The 12South location, like its Germantown counterpart, will give visitors the chance to purchase cookies, brownies and muffins, gift tins, coffee and branded merchandise, according to a news release.
"As a brand with Nashville roots that were planted more than three decades ago, the Christie Cookie family is delighted to join the 12South neighborhood," Fleming Wilt, Christie Cookie's president, said in the release. "We have seen this city change and have grown along with it while never compromising our standards for a quality product. We're a local brand, I'm a proud Nashville native, and we look forward to bringing our treats to 12South while celebrating what makes the neighborhood special."
Christie Cookie Co. is probably best-known for its tins of cookies that are shipped nationwide, particularly around the holidays. But the company's leadership has, in recent years, worked to grow the brand within Nashville, with the opening of the Germantown storefront and the recent launch of a catering division.
An opening date has not yet been shared for the 12South location.
Source: Nashville Business Journal
Photo: Courtesy of Christie Cookie Company